Exciting times for oil barons like the Ewings (Sf46)
As America bathes in its vast reserves of unconventional oil and gas, Europe gears up to build a renewable economy. The next couple decades will see two models of energy independence go head-to-head.
Once upon a time, the United States depended on the Middle East for its oil. It filled pages in newspapers, provided ammo for whatever party was in the opposition and, according to some, precipitated the invasion of Iraq.
Europe's dependence on foreign fossil fuels is more obvious in the gas department. While Eastern and Central Europe remained vulnerable to the antics and blackmail of the Putin regime, the Mediterranean countries' response to the Arab Spring was partly muted by their dependence on Northern African hydrocarbons.
Now, both countries are implementing large-scale plans to become energy-independent in the coming decades, but the paths they've chosen could hardly be more different.
Following the example of its northern neighbours, the United States is tapping vast shale gas and shale oil reserves which have the potential to see it leapfrog Saudi Arabia and Russia to become the greatest oil producer on Earth.
China, India and other developing nations in Asia will surely be rubbing their hands at the prospect, as it means they'll get Middle Eastern oil on more advantageous terms than now. And, if they're to continue their galloping growth, they need it.

Europe, on the other hand, sticks to its commitment to renewables as a way of fighting climate change and moving towards energy security. With Germany, which has been praised for becoming "the first renewable economy" in the world. With the United Kingdom, which will see renewables overtake nuclear in their share of electricity production by 2018 despite a haphazard energy policy. With Greece, where Project Helios has captured the imagination of EU Energy Commissioner Günther Oettinger. And with a massive amount of renewable projects in the pipeline.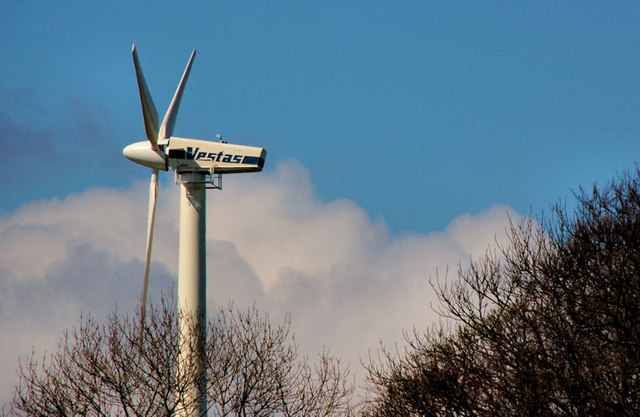 A green future for Europe, a not-so-rosy one for Vestas (Albert Bridge)
While Europe is building a greener, better future, things don't look as good for its renewable energy industry. A row with China over alleged solar panel dumping has gone all the way up to the WTO, while Danish wind turbine giant Vestas announced this week that it would have to lay off thousands more workers in an attempt to cut its big losses. If European renewable manufacturers continue to suffer, we could end up in a curious situation in which American and Chinese companies dominate the European market while their own countries churn phenomenal amounts of CO2 into the atmosphere.
This brings me to another point. In a report released on Monday, the International Energy Agency (IEA) pointed out that burning more than one third of the available hydrocarbon reserves would make it impossible for the world to prevent disastrous climate change. If this threshold is exceeded, global warming will exceed 2°C by 2050.
In the coming decades, two models of energy independence will go head-to-head. Some are already asking who'll be the winner. But the truth is, if the world continues to burn fossil fuels like there's no tomorrow, there won't be any winners. Only losers.